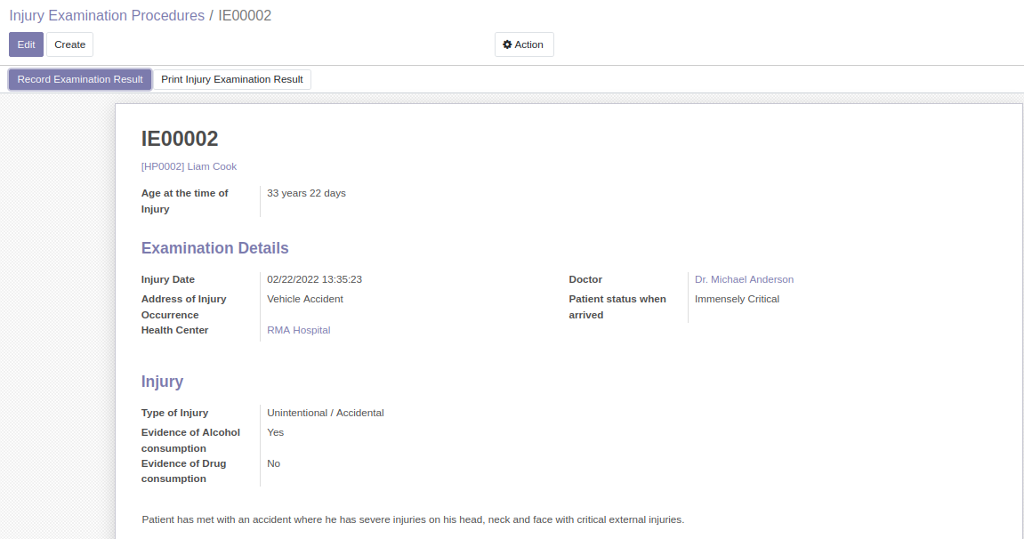 Patient Injury Examination
Manage emergency cases with patients having serious complication due to injuries or any accidental history.
Record the details such as cause of accident, alcohol and drugs consumption.
Injury Severity Score (ISS)
OeHealth comes with a unique feature of Injury Severity Score measurement which measures the criticalness of any injury when filled details.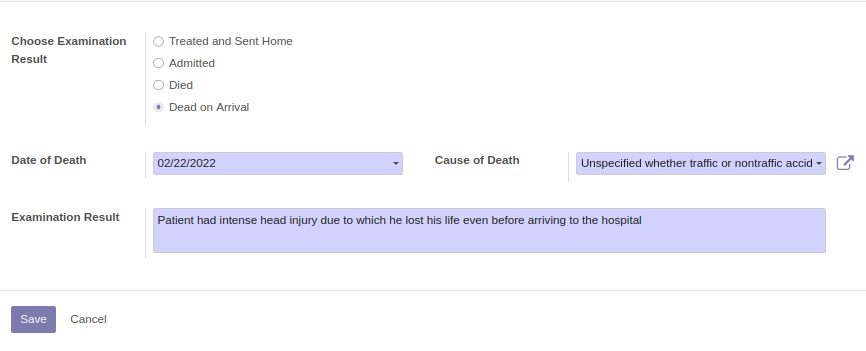 Record Reason for Death
Note the reason of death of any deceased person during the treatment or while arriving to the hospital.