Patient Information Management System
Record all the necessary details about patients such as their personal details, health conditions, medical histories, medications, family details, insurance, lifestyle.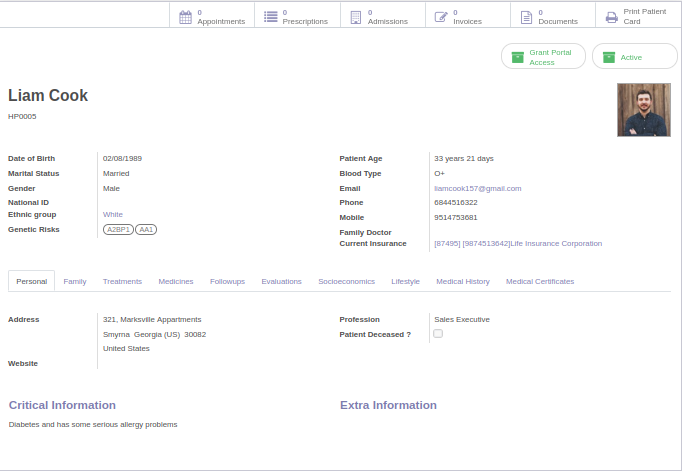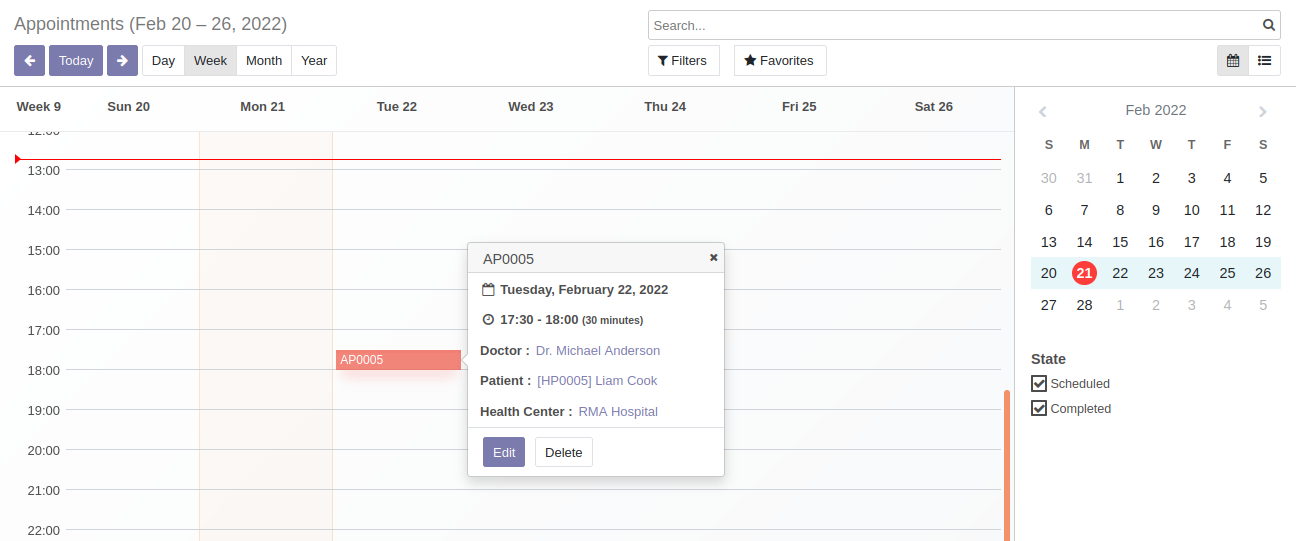 Appointments
Record patient appointment details and manage their consultation session with doctor.
Intuitve calendar view of oeHealth shows past, present and upcoming appointment sessions.
Record Past Medical Histories
Store vital medical details about patients such as various major or minor diseases, infections, injuries that affected to the patients and also record vaccinations, or treatments undertaken.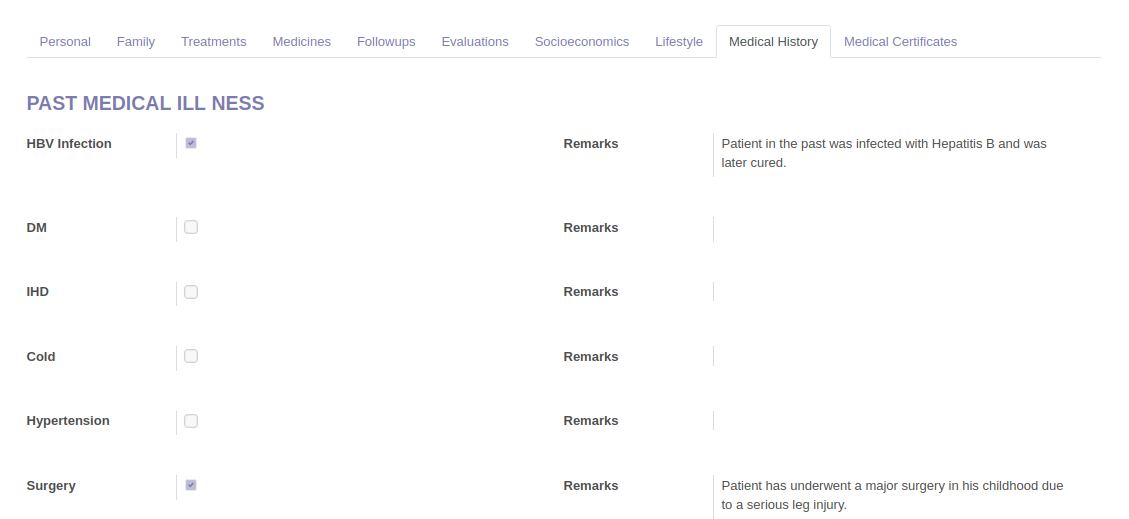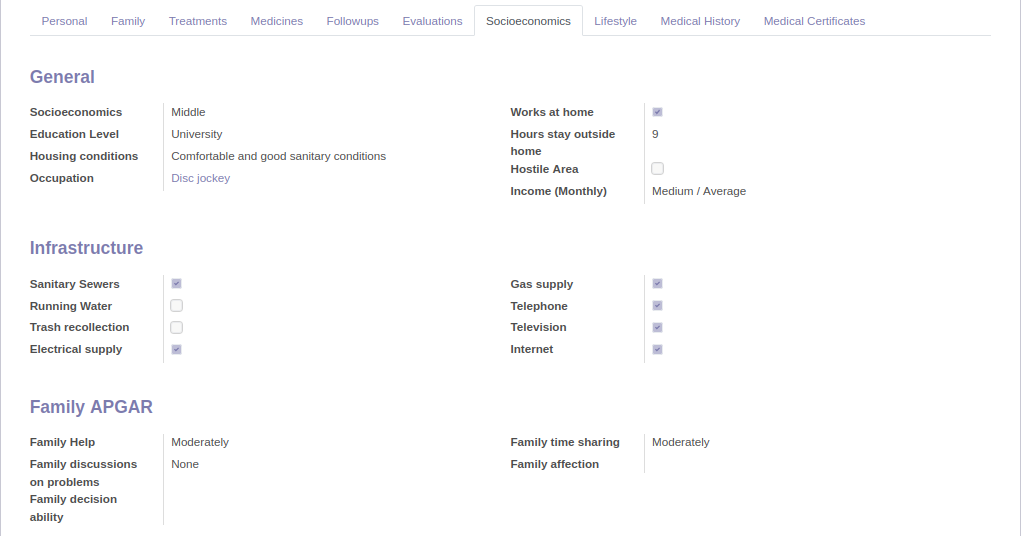 Insurance, Lifestyle & Socio-economics
Record important details regarding patient's insurance policies, way of living such as exercise, diet plans, addictions.
Also store patient's socio-economic details such as his general info, family issues and such things in Socio-Economics section.
Prescriptions
Generate electronic prescriptions with necessary medications with its required dosage and frequency to consume the medicines.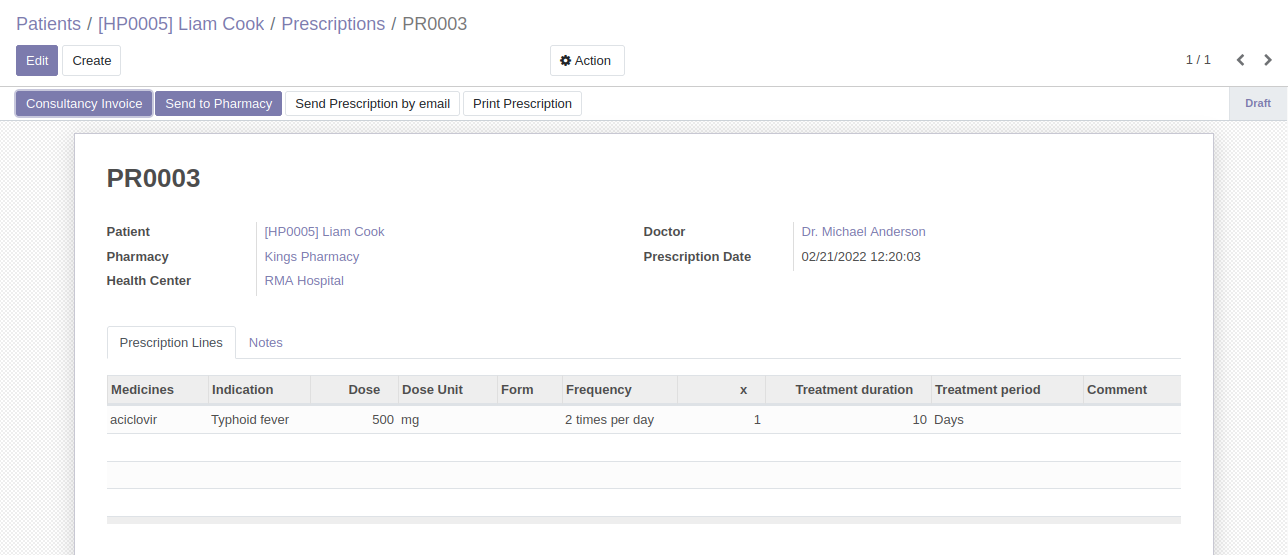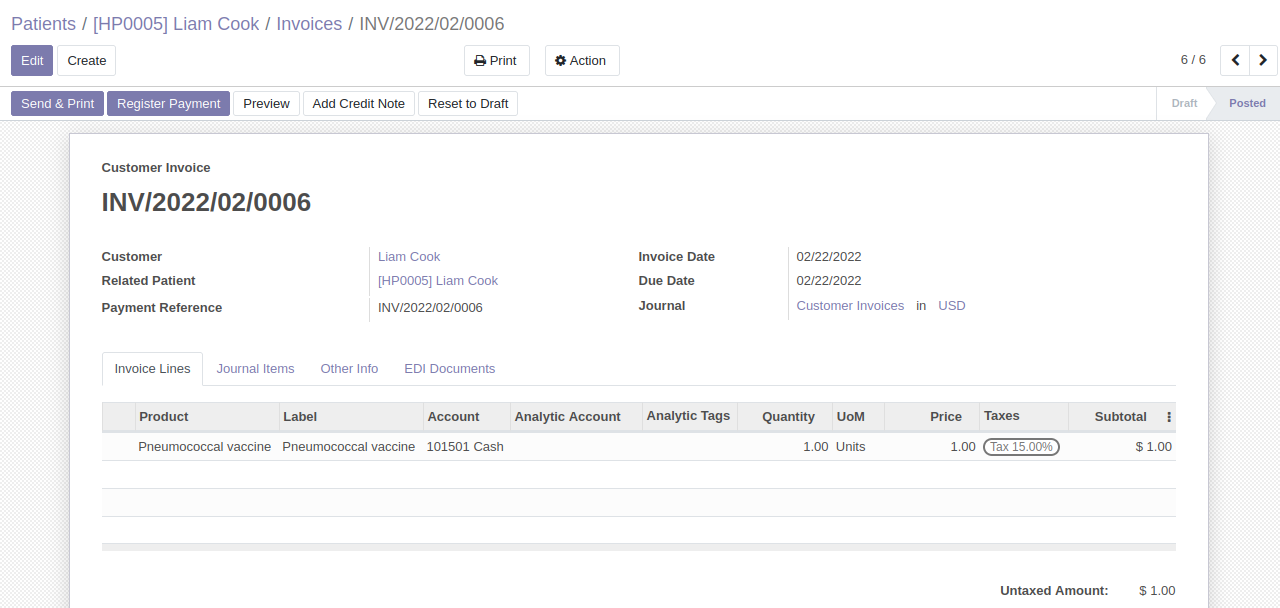 Invoice
Generate invoice for all the services availed by the patients for his treatment.
oeHealth is configured with Odoo Accounting which helps in managing accounts and raising invoices easily.
Evaluations
Record details about evaluations undertaken to know the progress of patient's health.
Check on vital signs, symptoms, mental status and diagnosis about patient's health.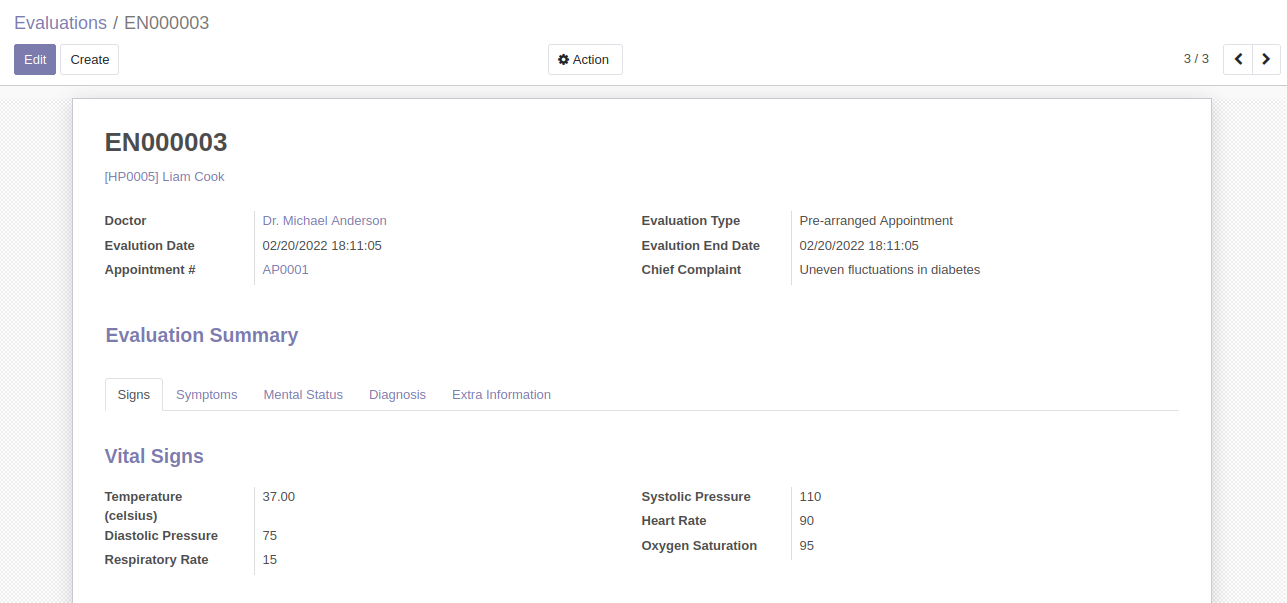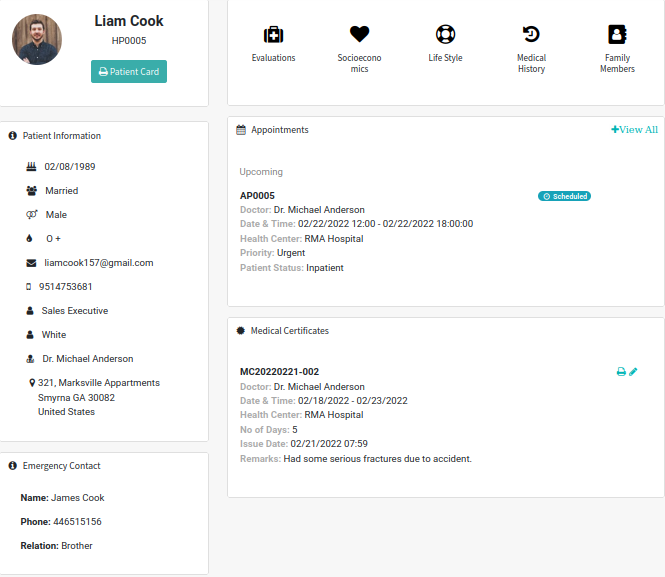 Patient Portal
OeHealth comes with a dedicated patient portal where patient can perform below operations:
View necessary personal details, set emergency contacts, print patient card and manage family members information.
Check on vital signs, symptoms, mental status and diagnosis about own health.
Manage and schedule appointments with doctors.
View presciptions and print them as and when requires.
Request for medical certificates and print them once generated.