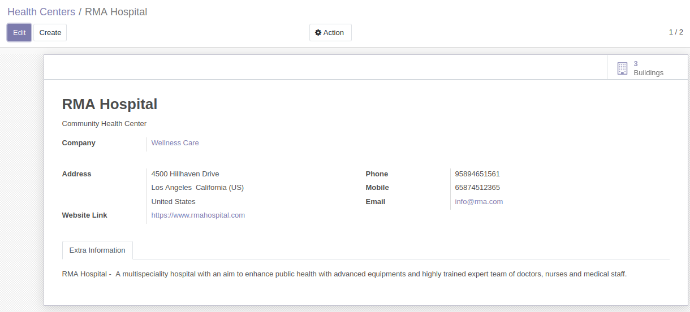 Health-center Management
Configure your healthcenter on oeHealth by adding all the basic details about your Hospital/Clinic.
Organize and manage all the medical resources of your healthcenters such as buildings, branches, wards, pharmacies.
Building
Enter the number of buildings in the healthcenter.
Building option basically is an index page of the hospital
Comprises data about wards and accomodations in particular building of the healthcenter.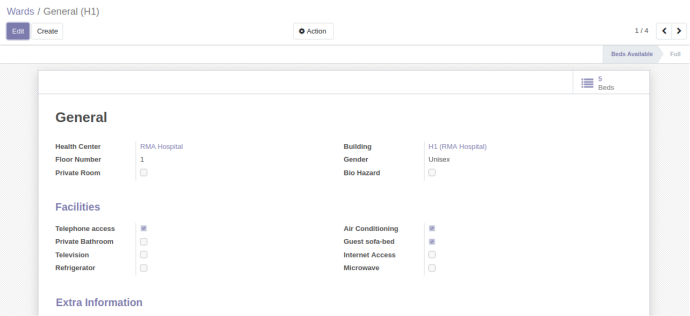 Wards
Configure and Categorize the wards in the hospital.
Check availability of wards.
Mention location of the wards as per building and floor.
Accomodations
Check on the resources such as rooms, number of beds, types of beds in the healthcenter.
Automate changes on status of accomodations on the basis of its availability.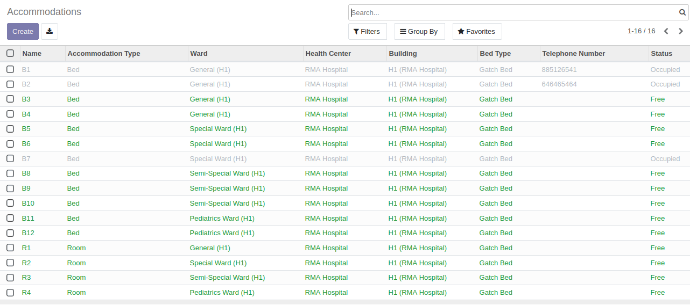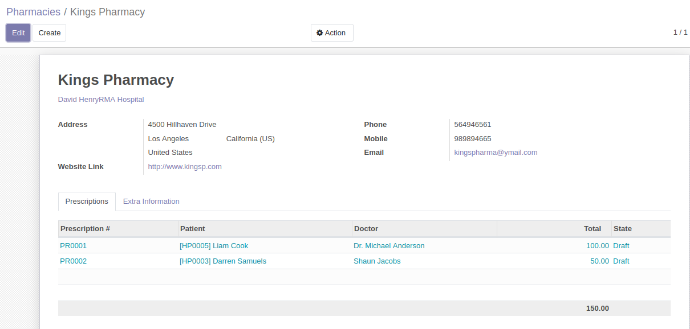 Pharmacies
Configure in-house pharmacies of your healthcenter.
Doctors can send prescriptions directly to pharmacy via email
Raise invoice for prescribed medicines.